---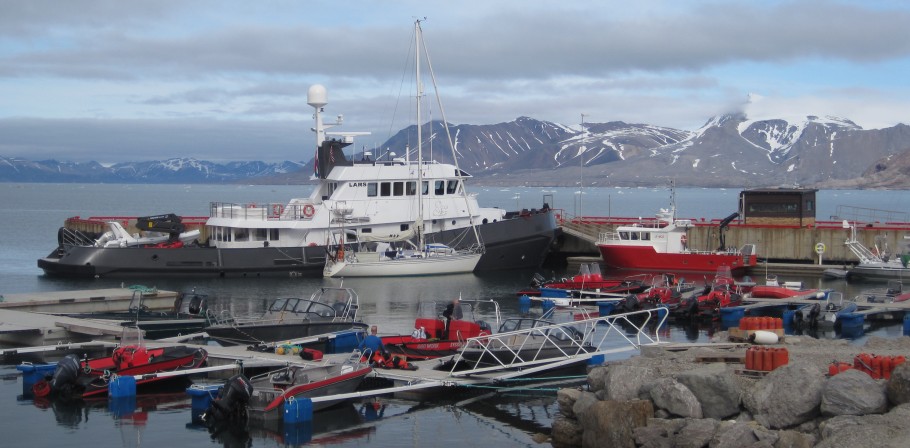 Today, there is a special type of yacht in the harbour. She is a Dutch towboat, with an ice-class. Her name is LARS the little polar bear, and her home is in Vlissingen. The owner calls her a boys boat. I can see that. On board a family, who planned for several years to make this trip into the ice of the North Pole. They hope to see more of this wonderful world. An exceptional plan. My dream is an expedition to Edgeøya in 2014 (see http://www.sees.nl). Here I see such a dream materialize. Ten year old Tom is celebrating is birthday day after tomorrow on Spitsbergen.
[home] [weblog] [science] [people] [station] [ny-ålesund] [sightings] [sitemap] [nederlands]
---
This page has been given the following keywords: [visitors] You can click on each keyword to get an overview about related pages.
---