---
| | |
| --- | --- |
| Sneeuwvrije broedeilanden | 3 juni 2013 11:02 |
Vandaag kreeg ik een email van Geir Wing Gabrielsen, die voor een kort bezoek aan Ny-Ålesund over het Kongsfjord vloog. Met zijn iphone kon hij deze prachtige foto's maken waarop duidelijk te zien is dat er voldoende ruimte op de eilanden is om met broeden te beginnen. Inmiddels is ook mijn collega Jouke Prop op Nordenskiøldkysten aangekomen en per 17 juni gaan we zelf om het Nederlands Poolstation te openen. Geir schreef nog dat hij tot nu toe geen brandganzen had gezien. Einar Johanssen vermelde afgelopen donderdag wel de aanwezigheid van ganzen. Erg spannend wat het voorjaar zal brengen.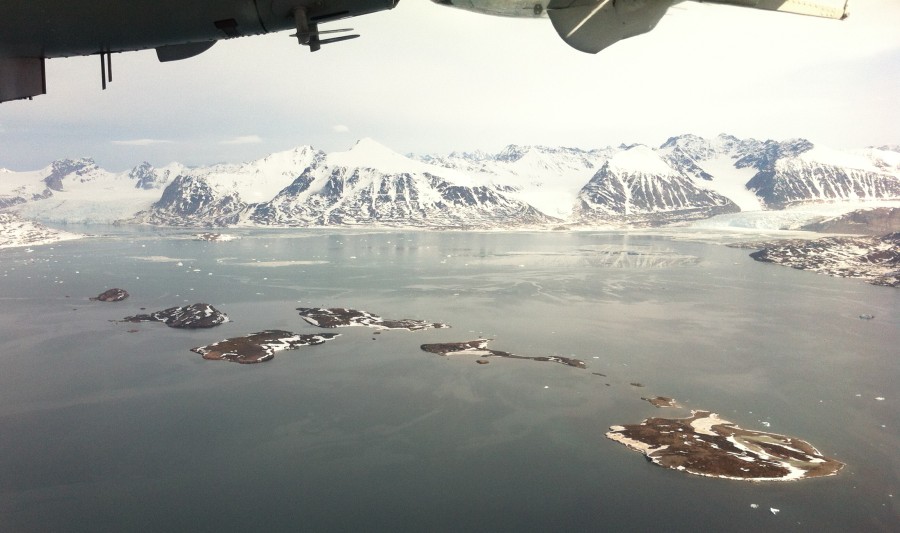 Van links naar rechts: Juttaholmen, Observasjonsholmen, Midtholmen, Sigridholmen, Innerholmen en Leirholmen.
Van links naar rechts: Storholmen, Juttaholmen, Observasjonsholmen, Sigridholmen, Midtholmen en Innerholmen.
Storholmen is het belangrijkste broedeiland met meer dan 200 broedparen brandganzen. Juttaholmen heeft rond de 50 nesten brandganzen.
Dit is het eiland Prins Heinrichsøya, vlak bij Ny-Ålesund. Gewoonlijk 22 brandgansnesten.

Hieronder een kaart van de eilanden in Kongsfjord (van http://toposvalbard.npolar.no/).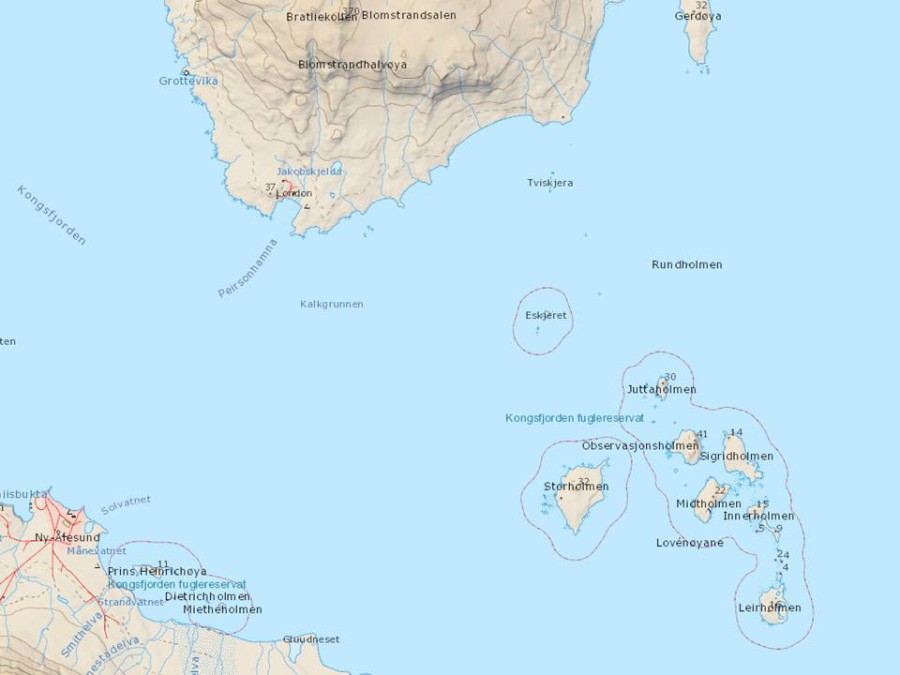 ---
pages with keyword sneeuw


No keyword selected!

Select a keyword from the list in the top right corner and press on the [search]-button.


---
select a new keyword

choose a keyword from the list in this box: